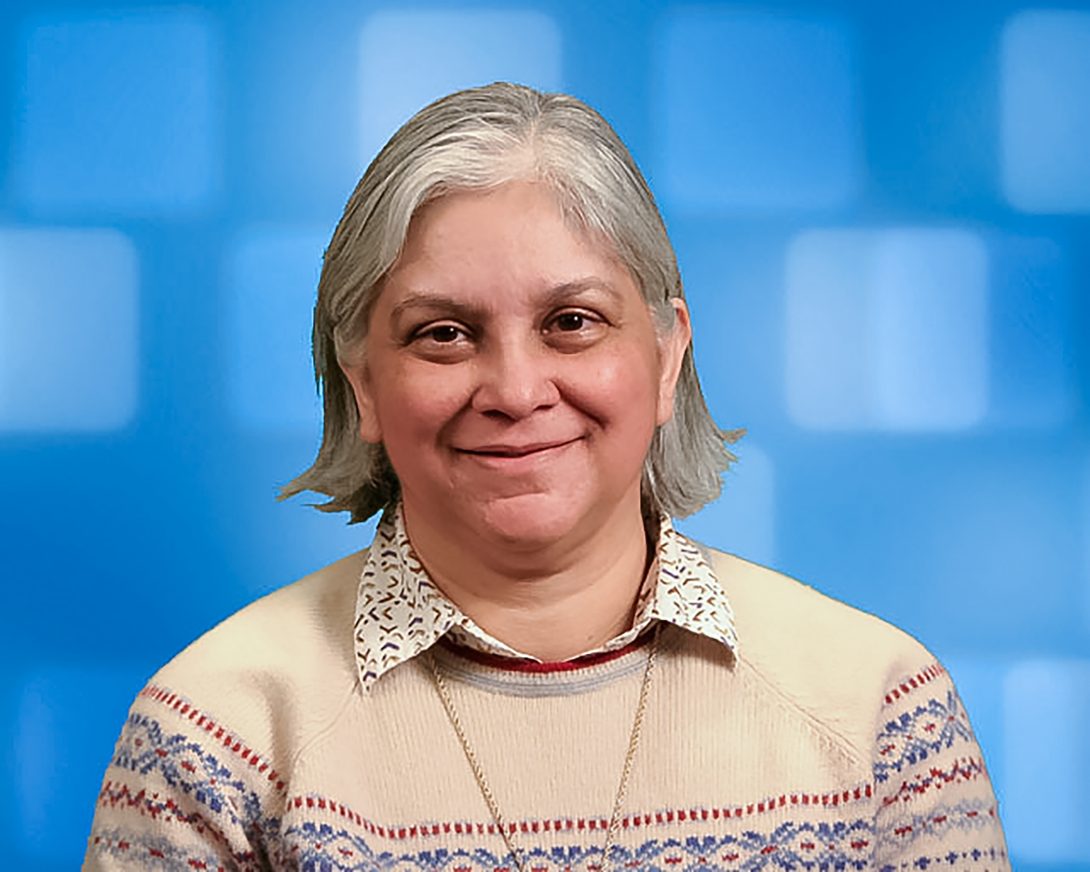 Mitra Dutta, a distinguished professor in the electrical and computer engineering department at the University of Illinois Chicago, leads the Nanoengineering Research Laboratory.
Dutta earned her PhD from the University of Cincinnati in 1981 and held postdoctoral appointments at Purdue University (1981-1983) and the City College of New York (1983-1986). She then was a visiting researcher at Brookhaven National Laboratory from 1984 to 1986. Dr. Dutta joined the U.S. Army Research Laboratory, then called the Electronics Technology and Devices Laboratory, as team leader of the Optoelectronics Team and rose to become branch chief and, finally, division director of the Physics Division, where she supervised and managed a large group of scientists and engineers. In 1996, Dr. Dutta moved to the U.S. Army Research Office, where, after a short time as a program manager for quantum electronics, she ran the Electronics Division. In 1999, she was promoted to the Senior Executive Service as director of the Research Technology and Integration Directorate, with oversight over the $310 million Army Research Office budget.
Dr. Dutta has held adjunct professor positions at Rutgers University, the University of Maryland, North Carolina State University, and the University of North Carolina at Chapel Hill. She has authored or co-authored more than 400 publications and presentations, holds 31 U.S. and Canadian patents, has co-edited five books, and is a co-author on a sixth. She served on the Army Science and Technology committee for Homeland Security and coauthored the NRC Reports 1 and 2 for the Board for Army Science and Technology.
honors

National Achievement Award from Society of Women Engineers, 2003
Fellow of the AAAS, 2003
IEEE Harry Diamond Award, 2000
Fellow of the IEEE, 1999
Fellow of the OSA, 1998
Fellow Emeritus, Army Research Laboratory
Harold Jacobs Award for Scientific Achievement, 1991
Department of Army, R&D Achievement Award: "High Speed, High Contrast Optical Modulator," 1995
Paul A. Siple Memorial Award (First Prize) Army Science Conference, 1994
Outstanding Army Materiel Command Personnel of the Year Award (10 awardees from 100,000 employees), 1992
Department of Army, R&D Achievement Award, "Novel Optical Modulator using Band Mixing," 1992
Department of Army, R&D Achievement Award, "Physics and Applications of Porous Silicon," 1992
Army Science Conference, Third Prize, "Non-Contact Method for the Measurement of Electric Fields in Semiconductors," 1992
Army Science Conference Third Prize "Studies in Porous Silicon," 1992
Department of Army, R&D Achievement Award, "Ten Micron Hot Electron Infrared Transistor," 1990
Army Science Conference, Third Prize, "Damage Studies in Etched and Regrown GaAs"

service

Member, IEEE EDS Fellow Selection Committee, 1999-2008
Program-Technical Committee, IEEE NANO-2002 and IEEE NANO-2006 Conferences
About 35 review panels, paper/proposal reviews in the last five years (including for the National Research Council Committee for the Board for Army Science and Technology for Homeland Defense, 2002-2005)
Ryan Ahern
Dimitri Alexson (2006)
Sushmita Biswas
Hye-Son Jung
Ayan Kar
Yang Li (2007)
Jianyong Yang (2008)